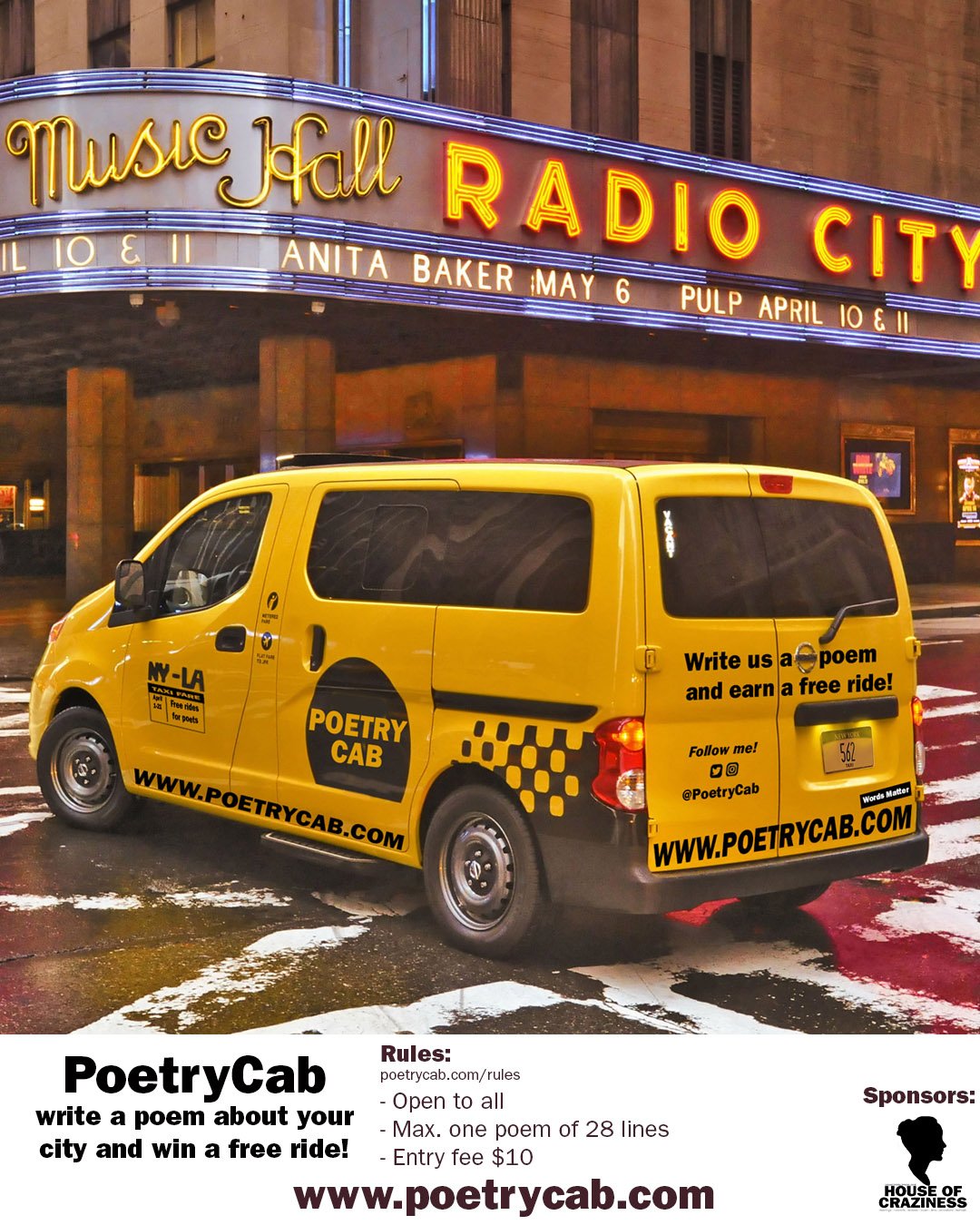 Poetry Cab
The Poetry Cab will leave April 1st from Penn Station, New York and in just 20 days it will bring poets from 64 cities to Union Station, Los Angeles.

The Poetry Cab has a camera on board. This camera will register during your ride your poetry readings and your best Poetry Cab poem will be selected for a screening !
More info
In 2021, Dutch artist Erik van Loon gave America a five day coast to coast poetry festival to celebrate his 50th birthday. To promote his third Los Angeles Poetry Beach Festival[…]
Read more
---
Volunteer | Crowdfunding | Donate | Sponsorship The Poetry Cab is only possible with your support. That's why I started a crowdfunding to raise +/- $ 120,000. You can support[…]
Read more
---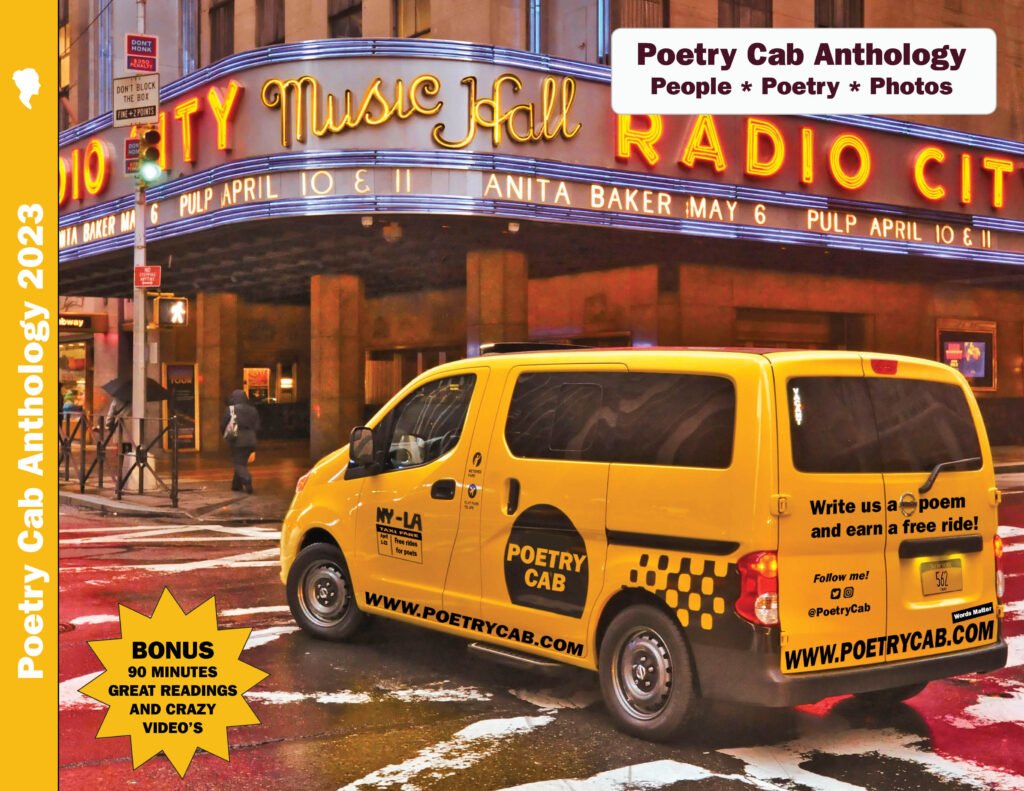 This is the cover from our Poetry Cab Anthology with photo's people and poetry and 90 minutes of video!
Read more
---
3400
MILES
64
CITIES
20
STATES